PROMOTERS
James C. Cassina
James Cassina is a businessman experienced in many aspects of the business and development of public companies including company formation to growth and expansion, mergers and acquisitions, and corporate financing. As Chairman of Assure Energy Inc., a Canadian oil and gas company, Cassina led Assure's development from a start up operation in 2002 to a merger in September 2005 with Geocan Energy Inc., a Canadian based oil and gas company.
Cassina served in various senior capacities, including President, and Director from 1999 to 2002 and then Chairman until March 2007 of EnerNorth Industries Inc., an international company with oil and gas, engineering and offshore fabrication in Canada and development of power projects in India.
In July, 2008 Cassina was the Director of Hosting Site Networks Inc. and led its merger with Single Touch Systems Inc., an innovative mobile solutions provider serving retailers, advertisers and brands. Cassina is founder, Director and CEO of Eagleford Energy Inc. a new oil and gas exploration company with 2 mineral leases totaling over 8 square miles of land and targeting the Eagle Ford Shale, The Austin Chalk and the Buda formations in Zavala, County, Texas.
Ramesh Kumar Naroola
R K Naroola had a distinguished academic career with distinctions in both, the Bachelor of Laws and Master of Laws degrees. He has 36 years of experience in Indian industry with specialisation in laws relating to mining, ports, power, infrastructure, environment, banking, labour laws and industrial relations. He has been invested with responsibility in several major decision making processes associated with diverse institutions, employers and clients both in public and private sector. During this time he has been involved in setting up of companies and Joint Ventures both in India and abroad. He has acquired highly specialised experience in Collaborations, Joint Ventures, Banking, Industrial Relations, Labour Law, International Financial Institutions, Foreign Trade, Contract Law and Negotiations. Mr. Naroola is also a Certificated Associate of the Indian Institute of Bankers (CAIIB) and Life Member of the Indian Institute of Bankers, Indian Law Institute. Besides, he is a Life Member of the Indian Council of Arbitration and Member of the SCBA, HCBA and Rotary Club of Delhi (Main).
DIRECTORS
Nalini Vijay Kumar
Ms. Nalini has worked as Senior Manager in EPS Oakwell India Private Limited- a joint venture company which initially bid for 2×120 MW Barge Mounted Project in Andhra Pradesh which was later converted to Gas based Project and expanded to the capacity of 1×445 MW.
Worked as Senior Executive Assistant to the Managing Director of BHPE Kinhill Joint Venture – a large engineering consultancy between two largest companies of Australia. Was also overseeing the administrative matters of Kinhill India Private Limited, BHP Engineering Pvt Limited, Aarken Consultants Private Limited, BHP Tractabel Joint Venture.
A recognized and known activist in the field of upliftment of the less fortunate and an organizer for arranging assistance to women and children to pursue opportunities in education and self-help.
Savita Sarna
Savita Sarna holds LL.B, Law from Delhi University. She is a Partner in Chadha & Co. with 10 years of experience in corporate and commercial laws. She is an established lawyer who was connected over a decade with infrastructure project consultancies carried out in India by BHPE-Kinhill, an Australian Joint Venture.
Savita specialises in employment law and has experience in advising multinational clients on all aspects of employment law ranging from drafting employments contracts to boardroom and executive disputes. She has considerable experience in relation to the real estate aspects of sale and purchase, restructuring and reorganization of businesses.
Savita's experience in dispute resolution includes drafting of original suits and petitions, interlocutory applications, complaints, injunctions, notices, etc., briefing senior counsel and appearing before the various High Courts and advising on Indian laws pertaining to contract, damages, domestic and international arbitration, governing law etc.
Vijay Kumar
Mr. Vijay Kumar holds a B.Tech from Indian Institute of Technology (IIT), Madras and is a Fellow of Institution of Engineers (FIE) and Chartered Engineer. Currently a full time Director of Hassan Thermal Power (P) Ltd.
He has been Advisor / coordinator for distinguished firms like EPS Oakwell Power Project, Canada; URS CORPORATION, USA (The largest pure Engineering Consultancy Firm in the World) incorporating erstwhile URS GREINER, WOODWARD-CLYDE and DAMES & MOORE) and VICROADS International (Australia).
He was responsible for signing of Joint Venture (MOU) with Steel Authority of India in the fields of environment consultancy. Also responsible for winning of Project Consultancy for study of alternate sources of Iron Ore Supply for Bhilai Steel Plant and for MOU with NMDC for collaboration in mining related consultancy services.
KEY ADVISORS
J K Sarma, IA&AS (Retd.)
J K Sarma with over 40 years of experience, Mr. J K Sharma has key expertise in power sector having been closely involved in discussions, negotiations, and finalisation of the tariffs and bulk power agreements; initiating, conceptualizing, drafting, negotiating, and finalising the various issues in private power projects; negotiating techno-commercial and legal issues in the PPA; tariff bidding on a global competitive basis and finalizing the EPC, O&M contracts, financing, Shareholders and Share subscription agreements, Fuel Supply and Fuel Transport Agreements etc.
N.K. Balasubramanian
Mr. Balasubramanian has an illustrious career of more than 40 years, holding several key positions and responsible for development of power projects in various states like Rajasthan, Haryana and Kerala.Presently working as a consultant in Project Development, Project Implementation and Project Management, he is fully conversant with all present Day Rules and regulations in the implementation of Power Generation projects mainly Coal, Lignite, Bio-Mas, Gas and Waste Heat Recovery based projects for IPP as well as for Captive use. Familiar with power trading as well as sale to Utilities. Also advising electrical equipment manufactures on marketing of products. Present assignment includes setting up of Captive Power Plant for a Cement Company, setting up of Sponge Iron cum Power Plant, marketing of Boilers for a new start company and in the setting up of a mega power plant (All in an advisory capacity). Past assignments include, association with PA Consulting, Indonesia in their assignment with Asian Development Bank, Assam Power Sector Development Program as a Generation Expert, as an Advisor to MMTC for implementation of their Captive Power Plant and Power Trading, Skoda India for Business Development, Engineering projects India on Business Development.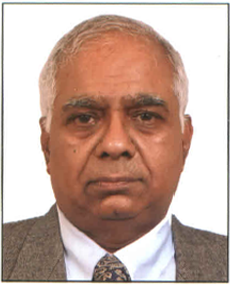 D.L.Narasimham
Mr. Narasimham has nearly 38 years of work experience covering Engineering, Marketing & Managerial assignments in the business of Energy related projects. The experience encompasses the whole gambit of activities from project conception stage to commissioning stage and after sales service. He has provided technical/commercial coordination and project proposal coordination assistance in equipment sourcing and arranged tie-ups between foreign and indigenous organizations, for project execution.
He has extensive experience in interacting with large multinational organizations like General Electric USA, Combustion Engineering – USA,TRW-USA , Sumitomo Corporation Japan, Nisho Iwali, JAPAN, Corys-France, Mannesman Demag-Germany, Siemens – Germany etc. Has widely traveled within and outside India, including countries like USA, France, Germany, Netherlands, Japan, Hong Kong, Kuwait, Qatar, Greece, Romania etc.