The project has received the essential government clearances and allocations except for final KERC approval. The Project is mainly based on imported fuel but at the same time domestic linkages are also being worked out.
• Requisite land is allocated to the project.
• Requisite water is allocated to the project.
• Ministry of Environment & Forestry clearance is achieved for the first phase of the project.
• Detailed Project Report has been prepared – Fichtner Consulting Engineers (I) Pvt. Ltd.
WATER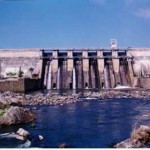 • The Project has received allocation of water (0.74 TMC) from Hemavathy Reservoir located at a distance of 25 km from project site. An agreement has been signed between Govt. of Karnataka and HTPL for 25 years. Water Intake location has been already identified and approved by GOK from Sriramdevara Anicut in the downstream of Gorur dam built across river Hemavathy approximately at the distance of 22 km from the project site.
• Procurer is responsible for Inter-connection and Transmission as per the proposed PPA.
• There is an existing PGCIL 400/220 kV Substation at Hassan that would be easily connected to the national grid for the merchant market.
LAND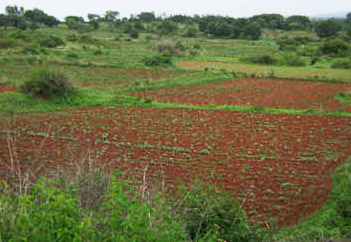 • 605 Acres of Land allotted for the project by KIADB at Hassan District.
• Hassan Power has paid a cash deposit and land closing is under process.
TRANSPORTATION INFRASTRUCTURE
• Located on NH 48 and 10 KM from the nearest railway station at Hassan.
• Located at a distance of 200 km from the nearest port at Mangalore.
FUEL & FUEL TRANSPORT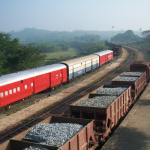 • Fuel is total Pass Through in the proposed PPA and HTPL shall import coal in consultation with Escoms of GoK.
• Coal is proposed to be received at New Mangalore Port and transported to the Project site by Rail on the Mangalore-Hassan Broad gauge line.
• MoEF clearance for the 660 MW is already received.
• Proposed PPA with five Distribution Companies of Karnataka was initialed in June 2007 as 1 x 500MW and currently is being expanded to as Cost Plus PPA for 1 x 660 MW supercritical.